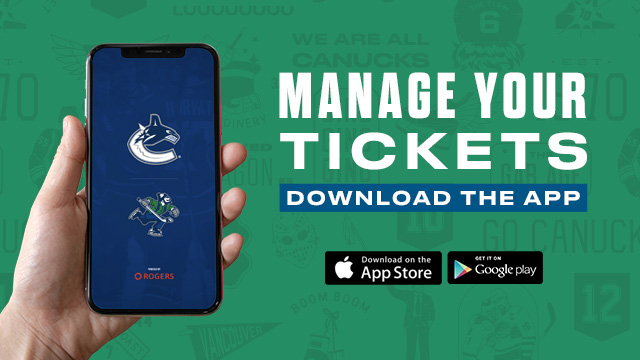 The Abbotsford Canucks are pleased to offer our fans the most convenient and secure way to manage their tickets, through the use of mobile ticketing. Some of the benefits of mobile ticketing include:
Convenient:

Manage or transfer your tickets using a mobile device

Efficient:

Allows for quick and easy entry to Abbotsford Centre using your smartphone

Safety:

Reduced risk of lost, stolen, forgotten or counterfeit tickets

Eco-Friendly:

Reduction in paper printing
Please note that the Abbotsford Canucks app is found within the Vancouver Canucks app.
DOWNLOAD THE VANCOUVER CANUCKS APP NOW
HOW-TO GUIDE
LOGGING IN
STEP 1
Open the Vancouver Canucks mobile app and tap the menu button (☰) in the top left to access the menu.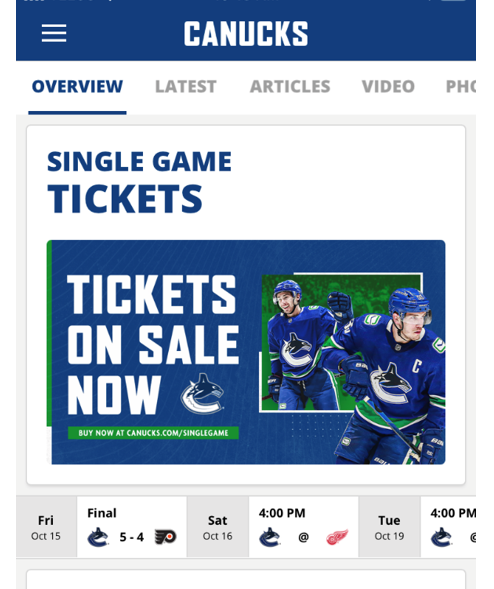 STEP 2
Tap MANAGE TICKETS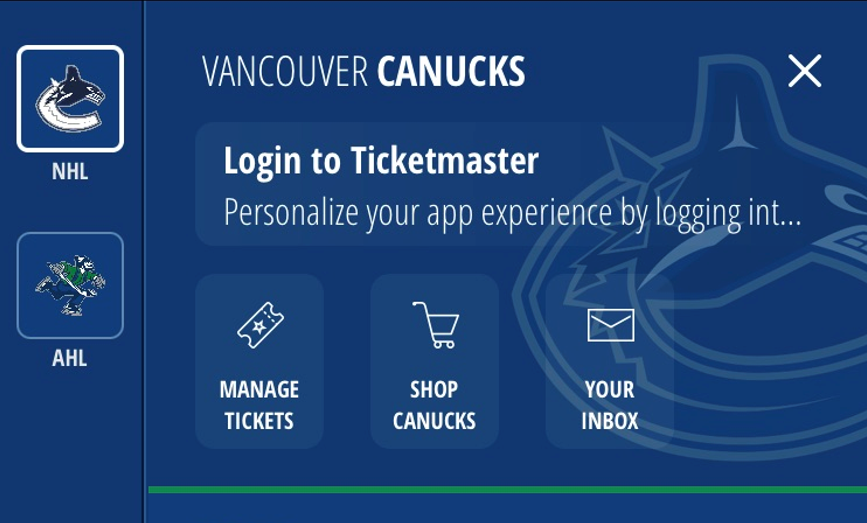 STEP 3
Tap ABBOTSFORD CANUCKS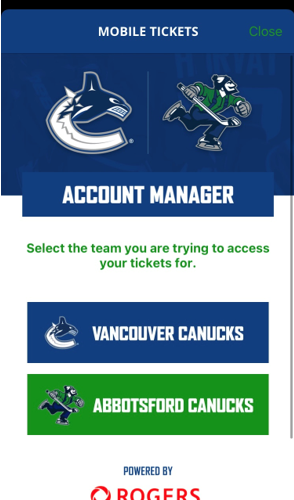 STEP 4
Select SIGN IN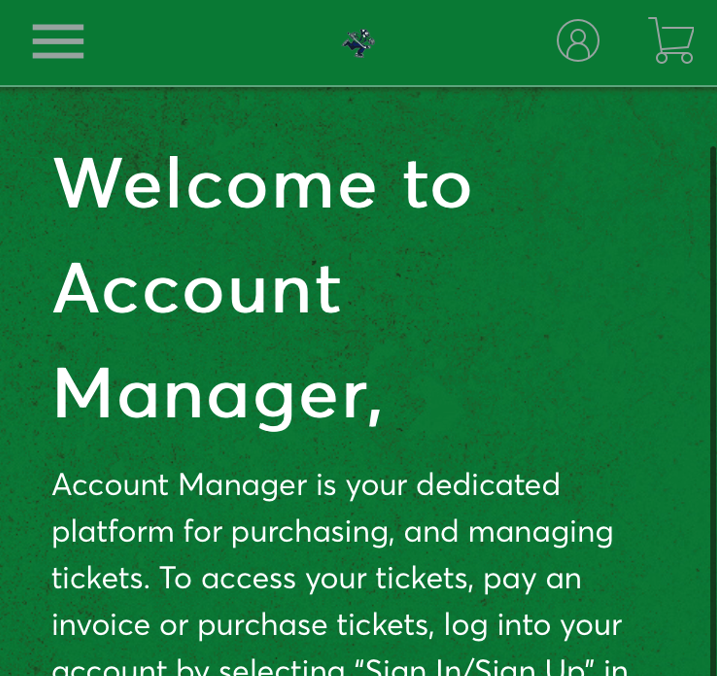 STEP 5
Enter your email and password. Then tap SIGN IN.
Note: If this is your first time signing in or if you forgot your password, tap Forgot Password?. Ticketmaster will send you a link to reset your password. If there are continued issues, please go to the bottom of the page and click on 'Sign Up'.
VIEW TICKETS
STEP 1
Tap the menu tap in the top left corner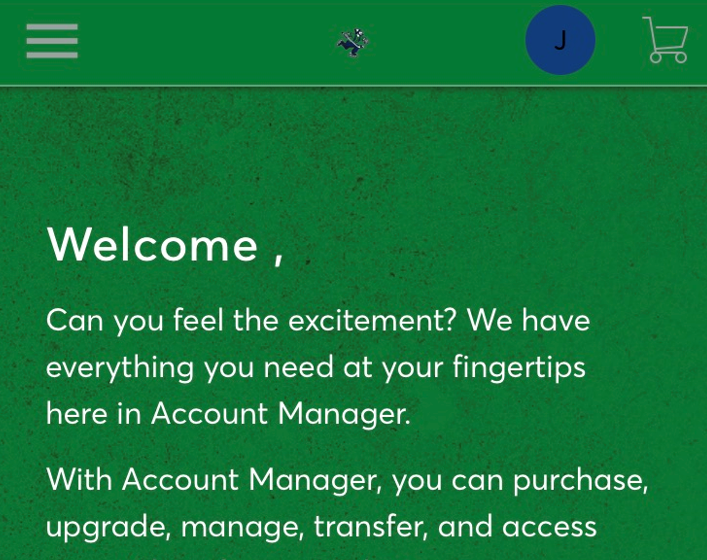 STEP 2
Tap TICKETS to view your tickets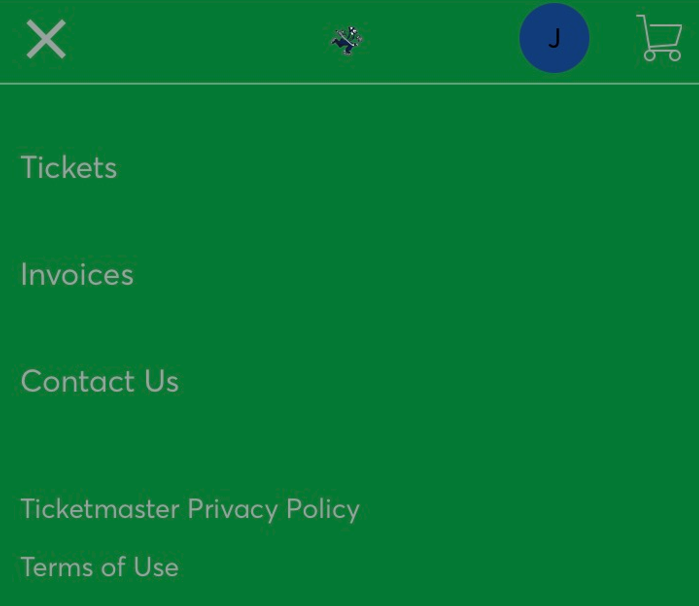 STEP 3
Scroll through the pages to view your games. Each game will show the opponent, date and time.
STEP 4
To access your tickets for a game, tap Select Event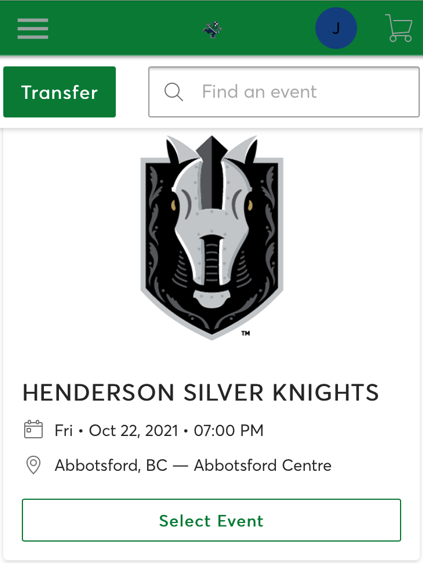 STEP 5
Tap on your seats to view your mobile ticket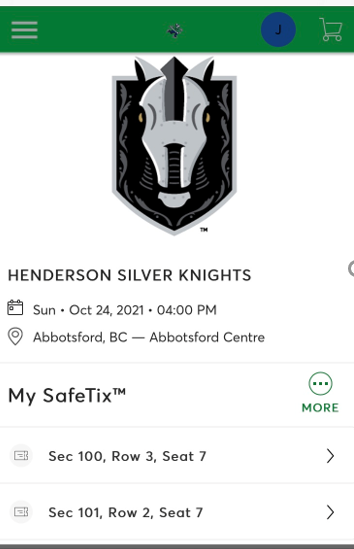 STEP 6
This is your mobile ticket that will be scanned at the entrance to the Abbotsford Centre. If you have multiple tickets you can swipe left to view them.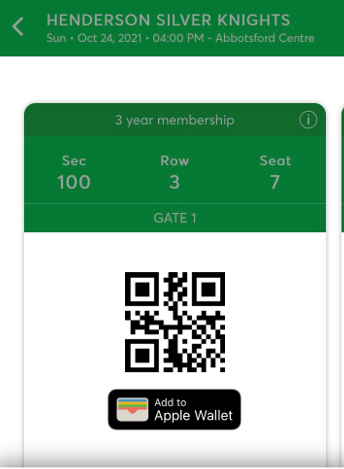 STEP 7
To add your ticket to your mobile wallet (Apple Wallet or Google Play), tap Add to Apple Wallet or Add to Google Play. This allows you to access your tickets easily and without an internet connection.
Please Note: Screenshots are not recognized as a valid method of entry.
STEP 8
Have your phone ready to present the scannable barcode to staff as you enter Abbotsford Centre.
TRANSFER TICKETS
STEP 1
Select the game you want to transfer tickets for.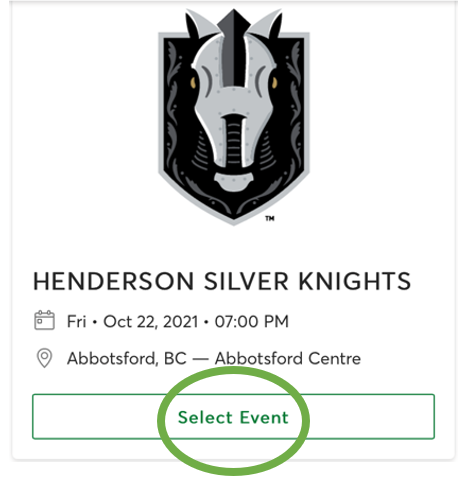 STEP 2
Select any seats for this game to take you to your mobile tickets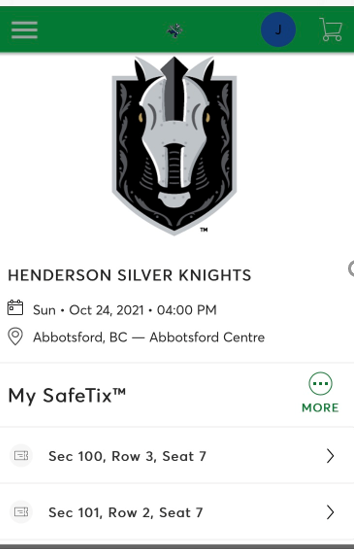 STEP 3
Tap the TRANSFER button.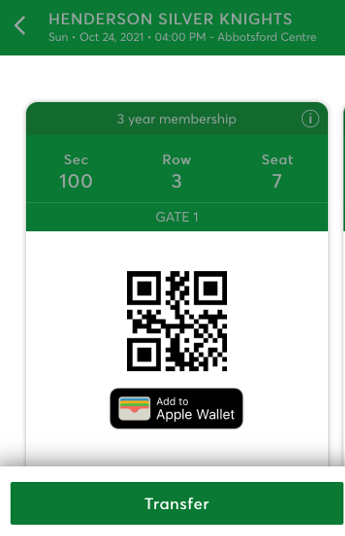 STEP 4
Check off the number of seats that you wish to transfer and click continue.
STEP 5
Fill in your recipient's details including name, email and message (optional). Once done, press TRANSFER in the bottom right of the screen.
You will receive an email saying that your tickets have been sent and another when they have been accepted.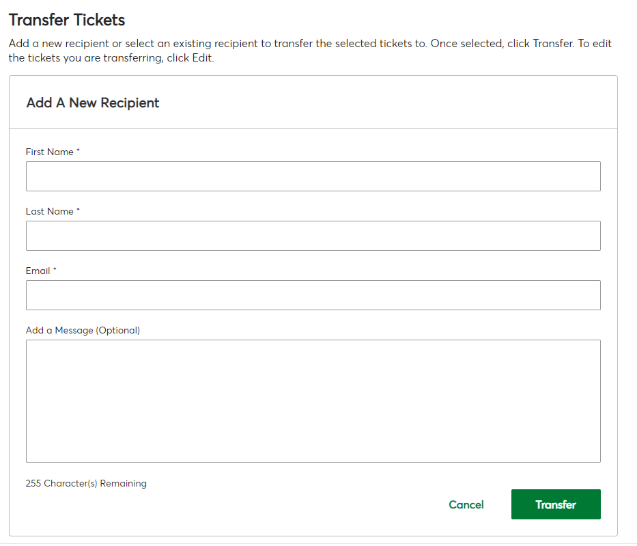 FAQ
Q: How do I get the Mobile App?
A: You can download the official Vancouver Canucks / Abbotsford Canucks mobile app for free at the Apple App Store or Google Play Store.
Q: What if I can't download the team App? Can I still access my mobile tickets?
A: You can always access your mobile tickets through your smartphone's web browser by logging in to your Abbotsford Canucks Account Manager
Q: Can I use a screenshot of my Ticket?
A: No. Screenshots of tickets are not recognized as valid methods for entry. If you are the recipient of a screenshot, contact the original sender and request for the ticket to be transferred to you though the Abbotsford Canucks Account Manager.
Q: What is the alternative option if my phone breaks, dies or gets lost/stolen the day before or day of the game?
A: Please visit the Abbotsford Centre Box Office outside of Gate 1. Please have a valid ID and the email address associated with the account the tickets are in.
Q: Can I have multiple tickets on the same phone?
A: Yes, once you select a game in your account, you can swipe left or right to view all your tickets for that game.
Q: I want to purchase a hard copy ticket, either for myself or for a friend, can I still do this?
A: We have moved to mobile ticketing. The most convenient way to buy or transfer tickets is through your Abbotsford Canucks Account Manager account. Our Box Office is available to assist on the day/night of the event if you have any issues with your mobile tickets.
Q: I accidentally sent my tickets to the wrong email address or didn't want to transfer them anymore. Can I recall them?
A: As long as the recipient has not accepted the tickets yet, you can cancel the transfer in your account. In the app, go to the ticket you want to recall and select "Cancel"
Q: Can I receive a ticket transfer if I don't have an account?
A: If you don't have an online Abbotsford Canucks Account Manager, you'll be prompted to create one. Once you've accepted the tickets, we recommend downloading the official Abbotsford Canucks mobile app to access your tickets and improve your in-game experience.