BOXING WEEK TICKET SALE IS ON NOW!
The Abbotsford Canucks' inaugural Boxing Week Ticket Sale is ON NOW! These limited-time ticket deals are a can't miss opportunity to create unforgettable moments at an affordable price!
CLICK HERE to purchase tickets! Use promo code ABBYBOX to save on Single Game Tickets for home games between Jan. 5 and Jan. 10, 2022!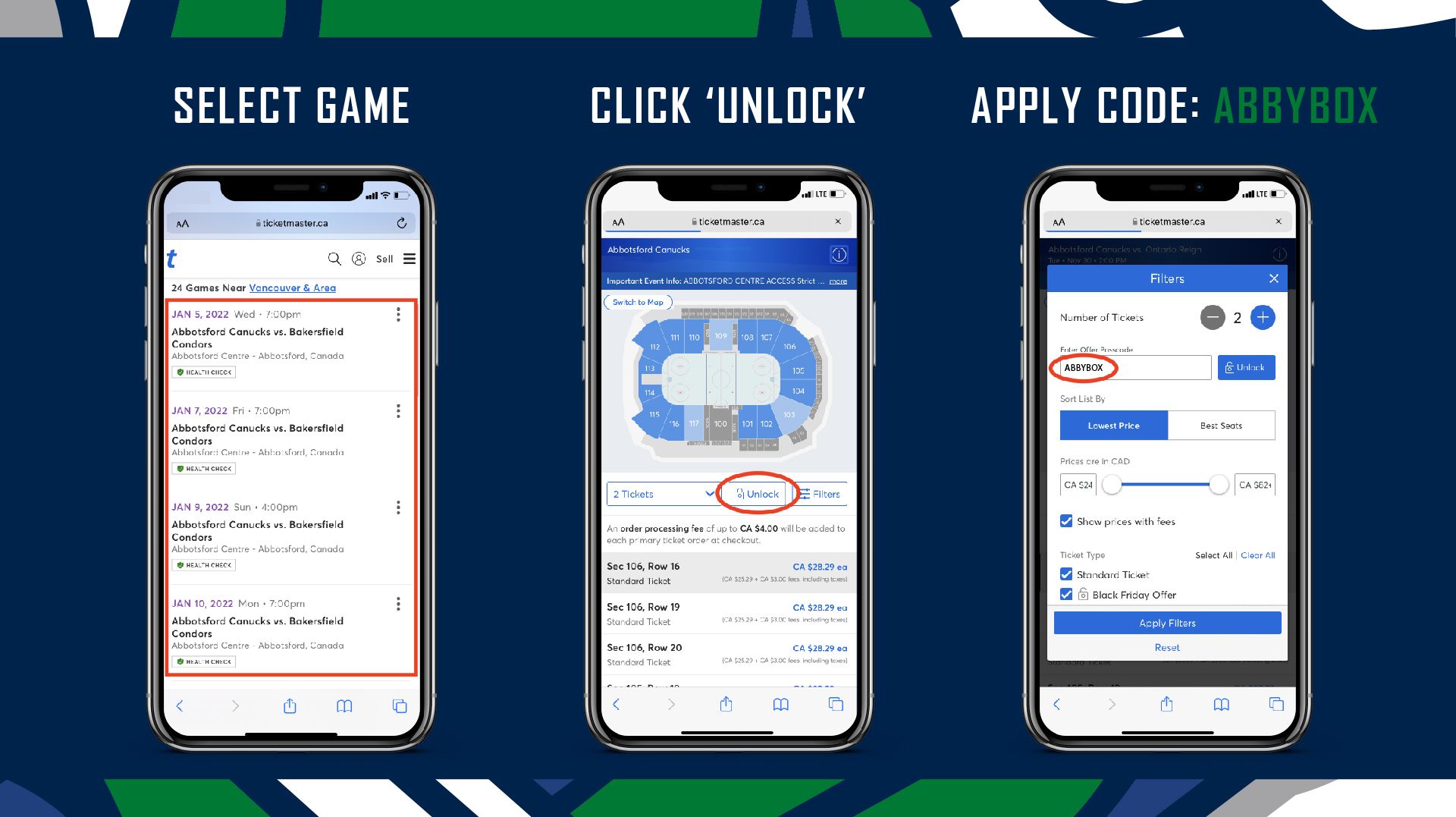 1. Select Your Game (Games between Jan. 5 - Jan. 10, 2022)
2. Click Unlock
3. Enter Promo Code: ABBYBOX
4. Select Your Seats
5. Enjoy Savings!
*Offer is available until 11:59pm Friday, December 31st, 2021.
Back